Podcast: Play in new window | Download (Duration: 1:19:11 — 72.5MB)
Subscribe: Apple Podcasts | Android | Google Podcasts | RSS
John Dies at the End is a terrible horrible lie! He dies near the beginning. But his story doesn't end there, it's just beginning. After his death, he contacts his friend David and together they battle some weird alien dust mites with the powers of Soy Sauce.
What?
Yeah it's that kind of movie. Just off the wall strange, but hilarious.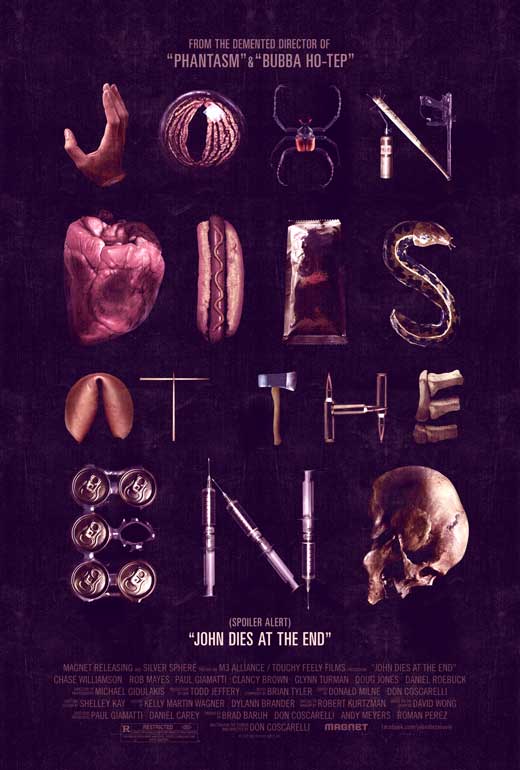 Get this poster and more at Movie Poster Shop
Check out the trailer and this week's Song to Kill by below!