Podcast: Play in new window | Download (Duration: 1:06:25 — 60.8MB)
Subscribe: Apple Podcasts | Android | Google Podcasts | RSS
Lock your doors! Shut your windows! Hide your kids, hide your wife! And for the love of God, don't venture out into the garden or the produce section!
Return of the Killer Tomatoes is a wonderfully hilarious movie starring George Clooney and Tony Starke. The movie is full of catchy tunes, blatant product placement, and incredibly creative ideas for dessert pizzas.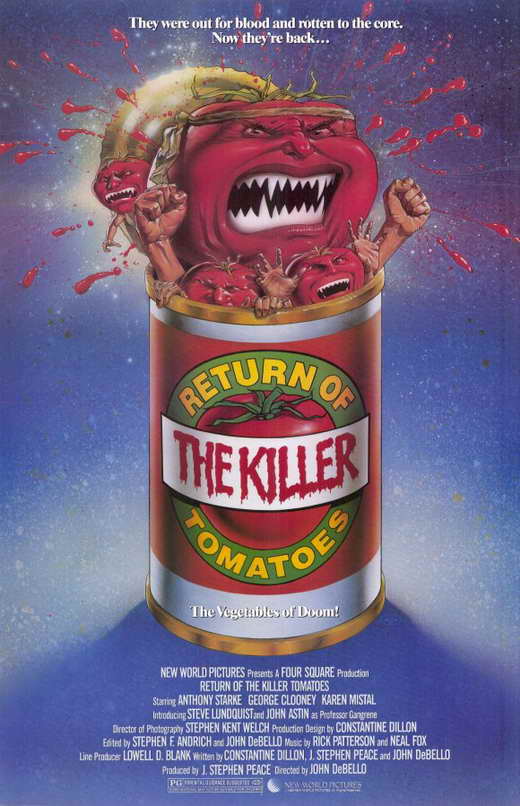 Get this poster and more at Movie Poster Shop
Check out the Trailer and this week's song below.